ABOUT TOTAL HEALTH PHARMACY OAKVILLE
Pharmacist and owner of Total Health Pharmacy Oakville, Christine Kamel, is always happy to help customers with all of their needs. Using the latest technology, she and her team offer the best service by dispensing prescription medications quickly and efficiently, as well as offering advice and instructions to ensure patients are educated on proper doses and how to safely administer medication for maximum results.

More Than Just Prescriptions
The pharmacists at Total Health Pharmacy don't just offer expert advice on filling prescriptions, they can also advise you on over the counter medications, vitamins, supplements and more. Just ask!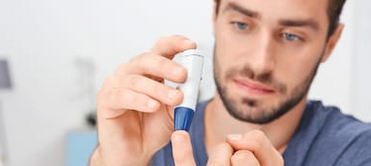 For clients with diabetes, we offer specific care and advice to help you manage your unique condition. From showing you how to get an accurate blood sugar reading, to offering advice on how to change your lifestyle, the staff at Total Health Pharmacy is committed to diabetes support.
In addition to being a full-service pharmacy, Total Health Pharmacy in Oakville carries a variety of gift items and greeting cards. We have everything you need for your home health care, and so much more!
For more information on our products and services, please contact us today at 905-825-2560! Have you had a positive experience with us? Please visit our Goldbook page and leave a review!  We'd love to hear about your experience with us!